MUSI PROJECT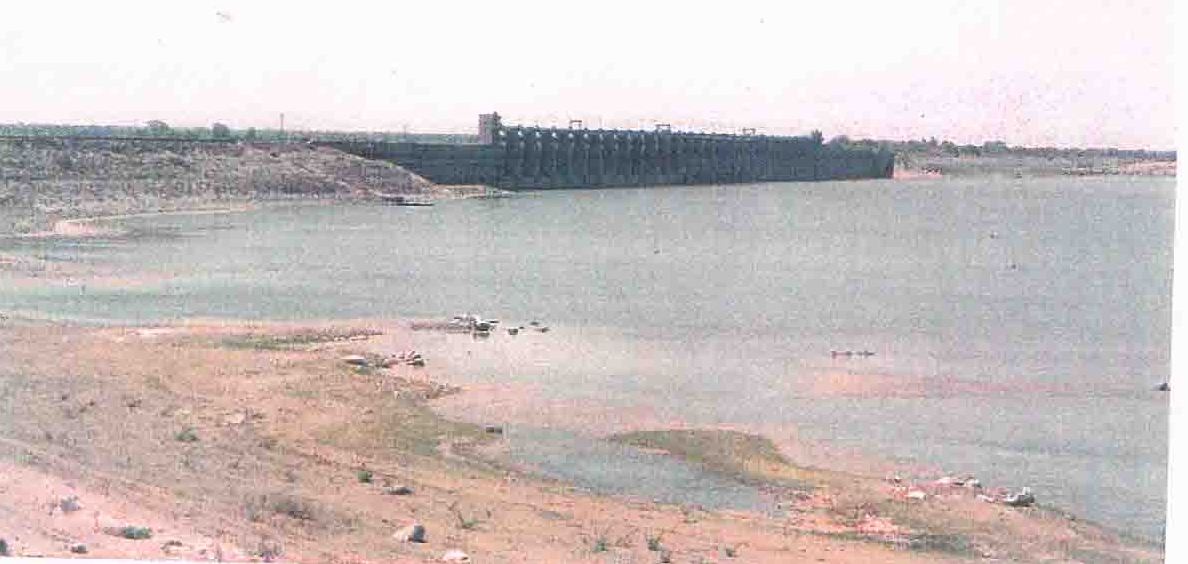 Preamble
The Musi Project is constructed in the year 1963 across the Musi River near Solipet (V) in Nalgonda (Dt.). The Project is designed with a live storage of 4.60 TMC to extend irrigation facility to 41,800 Acers through L.F and R.F Canal covering 42 villages in six mandals of Nalgonda District. Presently 30,000 Acers of ayacut is under cultivation.
The two canals are taken out from the two flanks of dam with a discharge of 330 cusecs (each canal) with 3 Vents of size 0.91m x 1.83m with sill level of +185.930 (+610.00 Feet) with a canal section of 5.49m x 1.83m.
The project is having 30 gates for discharge of maximum surplus flood of 4 lakhs cusecs. Presently 20 gates are in function (12 No. crest gates with sill level +625.00 feet and 8 No. regulator gates with sill level + 610.00 feet) and balance 10 No.s Scour gates with sill level of +595.00 feet are plugged and not functioning.
Salient Features
| | | |
| --- | --- | --- |
| Live Storage | : | 4.6TMC |
| Ayacut | : | 30,000 Acers |
| TBL | : | 652'00" |
| FRL | : | 645'00" |
| MWL | : | 645'00" |
| MDDL | : | 617'00" |
| Sill Level | : | 610'00" |
| Lowest Bed Level | : | 560'.00" |
| Crest Level | : | 625'00" |
| Height Of dam | : | 92'0" |
| No. of Crest gates | : | 30 |
| Designed Fload Discharge | : | 4,00,000 cusecs |
| Gross Capacity of Reservoir | : | 4.832 TMC |
| Live Capacity of Reservoir | : | 4.60 TMC |